Economic Update with Ben Tal
Thursday, June 23 9:00am – 10:00am EDT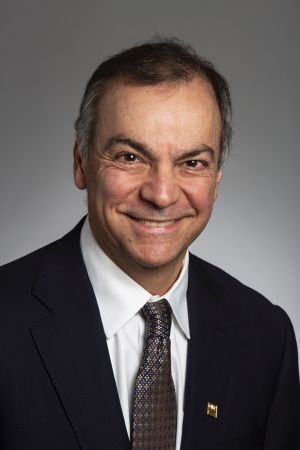 Benjamin Tal
Managing Director – Deputy Chief Economist
CIBC
Benjamin is a member of the CIBC economic team that is responsible for analyzing macro economic developments and their implications for fixed income, equity, foreign exchange and commodities markets. He also acts in an advisory capacity to bank officers on issues related to wealth management, household/corporate credit and risk.
Benjamin has more than 20 years experience in the private sector advising clients, industry leaders, corporate boards, trade associations, and governments on economic and financial issues. He is also a regular commentator in the media. Benjamin is a member of the Economic Committee of The Canadian Chamber of Commerce, The Economic Development Committee of the Toronto Board of Trade. He is also a member of the board of Governors of Junior Achievement of Central Ontario, and a board member of Toronto Finance International
ESG – Securities Lending and the Drive Towards a Sustainable Economy
Thursday, June 23 10:00am – 10:40am  EDT
Moderator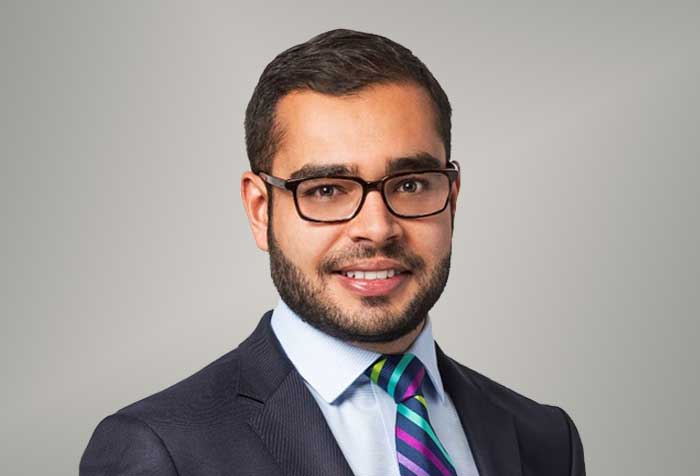 Kyle Kolasingh
Director – Securities Finance
RBC Investor & Treasury Services
Kyle Kolasingh is a Director with RBC I&TS' Securities Finance program and is responsible for relationship management and product development for lenders based in North America and Asia-Pacific. Based in Toronto, Kyle works closely with beneficial owners and internal partners in the provision of securities financing products and solutions to the Bank's clients and prospective clients. Kyle is also a member of the executive team at the Canadian Securities Lending Association and represents the association at the Global Alliance of Securities Lending Associations. He has over 12 years of experience in the Canadian financial services sector and holds a Bachelor of Administrative Studies with Honours in Finance from York University.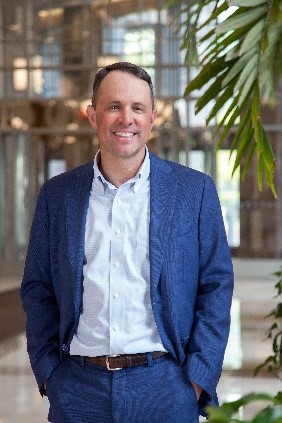 Owen Nichols
Managing Director – Business Development, Funding And Collateral Solutions State Street
Transformation (FaCT), leading business development and relationship management efforts globally. His team works with a range of existing and prospective clients globally to structure centrally cleared and peer-to-peer liquidity and financing solutions. Prior to joining the FaCT Team, Owen Nichols spent 19 years in the securities finance division. He led the business development and relationship management team for State Street's agency lending business in the Americas. Owen was also a member of the division's Asset/Liability Working Group in which representatives from Risk Management, Trading, Portfolio Management and Relationship Management determined how to position the aggregate portfolio in changing market conditions. Owen Nichols received his Bachelor of Arts degree from Bates College and a Master of Business Administration degree from Boston University.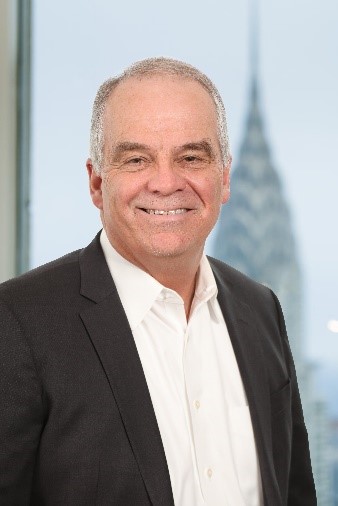 Ed Corral
Managing Director & Global Head – Collateral Strategy
J.P. Morgan
Ed Corral has been in the Financial Services industry for over 30 years. Ed is currently an MD at J.P. Morgan, responsible for Collateral Services Product Management & Strategy in the Americas as well as for Derivatives Collateral Management globally. Prior to Ed's current role, he was responsible for Firm-wide collateral management and optimization at Morgan Stanley, where he spent nearly 10 years. Before joining Morgan Stanley, Ed spent 20 years at J.P. Morgan and its predecessors. Ed was responsible for Global Clearance & Collateral Management as well as Corporate Trust Finance earlier in his career. Ed received his MBA in Finance from NYU and graduated from Binghamton University. Ed holds the Series 24, 7 and 63 licenses.
Farrah Mahmood
Director – Regulation & Sustainability
Farrah joined ISLA in September 2019 and is Director of Regulation and Sustainability within the Regulation & Market Practice group. Farrah provides invaluable support to this strategically important part of the Association's focus, by working with the various workstream coordinators to monitor and assess EMEA financial regulations, including Tax, that have potential to impact the securities lending market. Farrah reviews regulatory implementation, consultations and manages industry working groups, whilst monitoring updates from policy makers & National Competent Authorities to maintain best practice documentation. Prior to ISLA, Farrah occupied client service and desk support roles within derivatives and securities lending middle office, as well as in asset servicing operations, for J.P Morgan Chase.
Darren Crowther
General Manager – Securities Finance & Collateral Management
Broadridge Financial Solutions Ltd.
Darren Crowther is the General Manager for Broadridge's Securities Finance and Collateral Management (SFCM) division. Darren is continually spearheading new approaches to help streamline the Securities Finance industry with his entrepreneurial attitude to seeking innovative solutions for market problems. Darren has over 20 years' experience in the Securities Finance industry and software business and has been with Broadridge since the acquisition of 4sight in 2016. From 4sight's beginning in 2003 Darren has served in several leadership roles, including Vice President of Solution Delivery. He is a business champion for Diversity, Equity & Inclusion facilitating various initiatives across Broadridge.
Hot Regulatory Topics and Market Trends
Thursday, June 23 11:30am – 12:10pm EDT
Moderator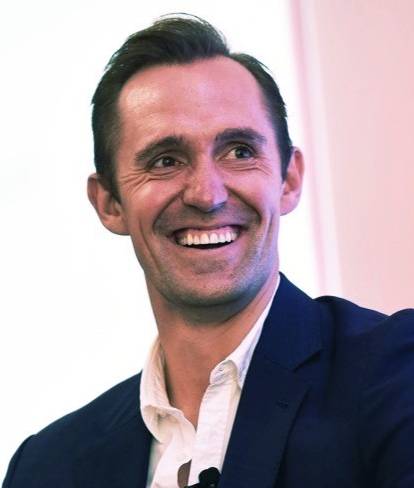 Steve Everette
Head Business Strategy & Innovation,
TMX
Matthew Lilien
Pirum
Dexter Gall
RBC Investor & Treasury Services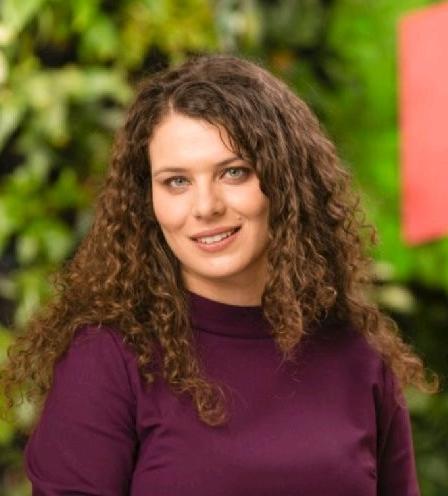 Andrea Topic
Director, Regulatory and Optimization at National Bank of Canada
Andrea is one of the 2021 WCM Emerging Leaders Award Recipients. She started her career in the risk department of NBC's subsidiary in Dublin where she acquired expertise in EU prudential and securities regulation.
She has experience in SBL and repo trading. She is currently a Director on the Regulatory and Optimization team at National Bank of Canada where she deals with capital, liquidity and other regulatory topics.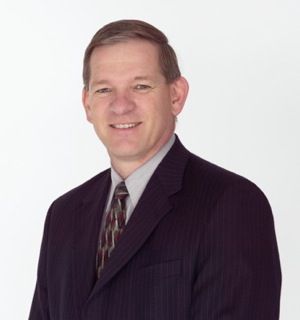 Keith Evans
CCMA
On July 15, 2015, the Canadian Capital Markets Association, board of directors announced the appointment of Keith Evans as Executive Director of the Canadian Capital Markets Association (CCMA). Mr. Evans represents the CCMA in the co-ordination of the CCMA Board-approved initiatives.
Mr. Evans is a senior operations executive in the financial services industry, with extensive experience in clearing and settlement, corporate actions, and project management. He worked for The Canadian Depository for Securities Limited (CDS) for 36 years, most recently as Executive Director, Operations. There he was responsible for the day-to-day operations and strategy of Canada's national depository and clearing corporation.
Mr. Evans led the Canadian financial industry's transition from T+3 to T+2, which was successfully implemented in the fall of 2017. Since then, he has been working with industry participants to support modernization of CDS's systems for clearing and settlement, as well as for entitlement and corporate actions processing. He now also heads cross-industry and cross-border co-ordination of Canada's T+1 efforts.
She has experience in SBL and repo trading. She is currently a Director on the Regulatory and Optimization team at National Bank of Canada where she deals with capital, liquidity and other regulatory topics.
Trading Talent: Redefining Securities Finance in a Post-Pandemic Era
Thursday, June 23 1:30pm – 2:10pm EDT
Moderator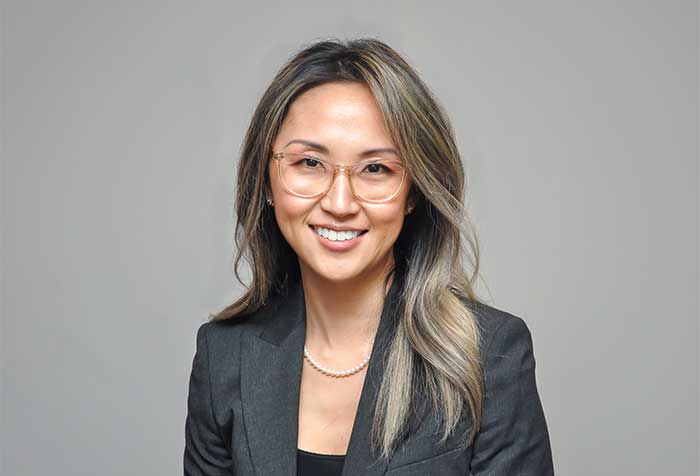 Roanna Kim
Director,
RBC Capital Markets
Roanna Kim is a Director in Equity Finance within the Central Funding Group at RBC Capital Markets. Roanna is currently Vice-President of CASLA's board of directors and Co-Lead of the Women in Securities Finance Toronto Chapter. Roanna has 15+ years of Securities Finance experience which includes tenure at an Agent Lender on the Equity & Fixed Income trade desk, and Business Development & Relationship management teams.
Dave Barker
RBC Capital Markets
Vivamus integer non suscipit taciti etiam elis primis tempor sagittis euismod libero facilisi aptent elementum felis.
Jose Gironda
Senior Analyst
HOOPP
Jose Gironda is a Senior Analyst at HOOPP and has spent 3 years on the Securities Finance & Collateral Management desk, focusing on collateral optimization across repo, stock loan, futures, and FX markets. Prior to HOOPP he spent 2 years at RBC Investor & Treasury Service on the Collateral Management desk for their Securities Lending business. He holds a bachelor's degree of Commerce from York University and has a passion for technology, working closely with the IT team at HOOPP to help automate trading and improve internal trading platforms.
Koko Deng
Associate, Total Fund Management
CPPIB
Koko is a DeltaOne trader at CPP Investment Board.
She has been in the role for almost 3 years, and studied math and computer science at the University of Waterloo prior to this position.
Leah Keenliside
Associate Director in Equity Finance at National Bank of Canada
Leah Keenliside is a trader for the North American Securities Finance team for National Bank of Canada, based in Toronto. Leah has over 6 years experience in Securities Finance, with additional 5 years in Equity Derivatives trading.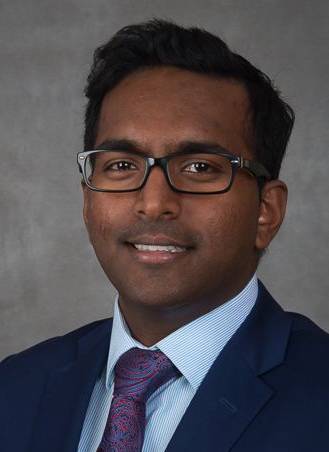 Karthigan Muraleethara
TD Securities
Graduated from the University of Waterloo's Accounting and Financial Management program before joining TD's Global Markets rotational program in 2018. I've since landed and been with the Secured Funding desk the past 3+ years.
Thursday, June 23 11:00am – 11:30am EDT
Moderator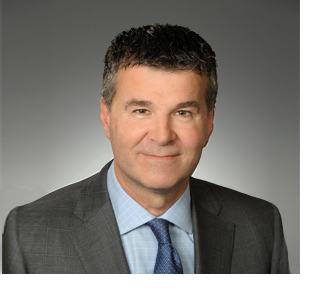 Rob Ferguson
Chief Capital Markets Officer
CIBC Mellon
Gary Klahr
Associate Director
Equilend
Ken DeGiglio
Chief Information Officer
Equilend
Looking Ahead: The Outlook for the Securities Finance Market in Canada
Thursday, June 23 2:10pm – 2:55pm EDT
Moderator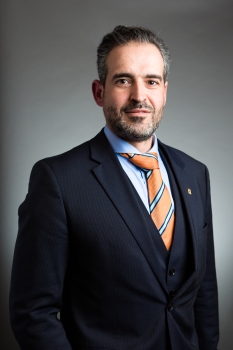 Steve Novo
Executive Director
Prime Services Group
Stephen Novo joined CIBC World Markets as Executive Director in their Prime Services Group focused on coverage of their prime brokerage clients. Prior to that, he worked for State Street Securities Finance where he managed the lending of Canadian Equity and Fixed Income for their agency lending clients globally. He has worked in the financial services for 26 years, 21 specifically in the securities lending industry. He has a Bachelor of Arts degree specializing in Economics from the University of Western Ontario and in 2007, he received a Chartered Alternative Investment Analyst designation (CAIA).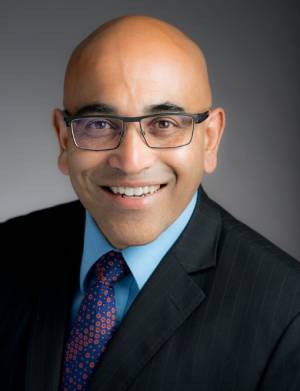 Brian D'Costa
Founding Partner,
Algonquin Capital
Brian D'Costa is a founding partner of Algonquin Capital; a boutique specializing in alternative fixed income. Algonquin Capital manages $500MM of AUM spread across two mandate: The Algonquin Debt Strategies Fund (Offering Memorandum) and Algonquin Fixed Income 2.0 Fund (Alternative Mutual Fund).
Prior to starting Algonquin Capital, Brian was the Global Head of Fixed Income and Rates for CIBC where he was responsible for the bank's entire bond and rate trading business, overseeing 40 traders globally. Before that, Brian spent 11 years with TD Securities, where he was the Global Head of Vanilla Interest Rate Derivatives, managing trading teams in Toronto, London, Tokyo and Sydney.
Before building a career in trading, Brian spent seven years in the Canadian Armed Forces where he served as a Captain in the Airborne Regiment and participated in a peacekeeping tour in Iraq.
When not in the office, Brian can usually be found in the gym, at a hockey rink or undertaking an ambitious gardening project.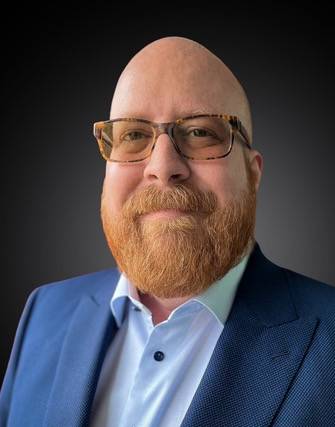 Dylan Flanagan
Questrade
Dylan is Director, Securities Lending at Questrade in Toronto. His responsibilities include overseeing the day to day lending activities of the desk and working closely with the trading teams to support retail short selling needs. Dylan has spent over 20 years in the financial services industry, including 10 years in securities lending. Prior to securities lending he spent 10 years in various roles within brokerage operations and trade support. Dylan holds a Bachelors of Arts degree from Concordia University.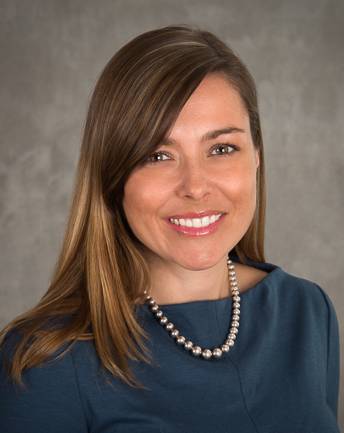 Roseanna Palumbo
TD Securities
Roseanne is Director, Prime Brokerage at TD Securities responsible for managing the credit and risk policies of the Canadian business. Previously she worked in Global Equity Derivatives focused on the marketing and sale of options and swap products to institutional clients both in Canada and the US. Prior to joining TD, she was on the retail structured notes desk at CIBC, structuring and marketing both equity and fixed income notes for the investment advisor community.
Roseanne has over 15 years of experience in the financial industry and prior to banking worked as a computer manufacturing engineer responsible for the product development and support of a number of leading technology companies.
Roseanne holds a Bachelor of Engineering degree from McMaster University and an MBA from Queen's University and is the recipient of the 2018 Women in Capital Markets Executive Coaching Award. Outside of work she enjoys many outdoor activities, such as running, skiing and tennis, with her husband and two children.
Brian Cahalan
BMO Global Markets
Ahmed Shadmann
State Street Global Markets
Keynote; Economist, Author, Blogger, Broadcaster
Thursday, June 23 3:20pm – 4:20pm EDT
Keynote Speaker
Working It Out – Getting Ready For The Redefined Future Of Work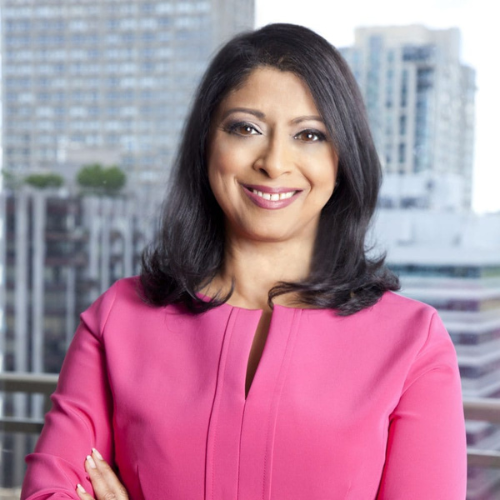 Linda Nazareth
Economist & Futurist
Linda Nazareth is an economist, futurist and expert on the future of work. The author of four books, the most recent of which is Work Is Not a Place: Our Lives and Our Organizations in the Post-Jobs Economy (2018) she is also a regular columnist for the Globe and Mail and the Host of podcast 'Work and the Future'. As a sought-after keynote speaker, Linda's audiences have spanned a range of audiences and have included clients such as The Economist Magazine, American Express, E & Y and the Bank of Montreal all of whom have benefitted from the way that she can take huge ideas and distill them into information that organizations can use for their own strategic planning purposes.