Thank you to our sponsors for helping make the
11th Annual Canadian Securities Lending Conference possible
BMO Capital Markets is a leading, full-service North American-based financial services provider offering corporate, institutional and government clients access to a complete range of products and services. These include equity and debt underwriting, corporate lending and project financing, merger and acquisitions advisory services, securitization, treasury management, market risk management, debt and equity research and institutional sales and trading. With approximately 2,600 professionals in 33 locations around the world, including 18 offices in North America, BMO Capital Markets works proactively with clients to provide innovative and integrated financial solutions.

BMO Capital Markets is a member of BMO Financial Group (NYSE, TSX: BMO), one of the largest diversified financial services providers in North America with US$760 billion total assets and nearly 43,000 employees as at January 31, 2021. For more information, visit www.bmocm.com/.
BNY Mellon is a global investments company dedicated to helping its clients manage and service their financial assets throughout the investment lifecycle. Whether providing financial services for institutions, corporations or individual investors, BNY Mellon delivers informed investment and wealth management and investment services in 35 countries. As of March 31, 2021, BNY Mellon had $41.7 trillion in assets under custody and/or administration, and $2.2 trillion in assets under management. BNY Mellon can act as a single point of contact for clients looking to create, trade, hold, manage, service, distribute or restructure investments. BNY Mellon is the corporate brand of The Bank of New York Mellon Corporation (NYSE: BK). Additional information is available on www.bnymellon.com. Follow us on Twitter @BNYMellon or visit our newsroom at www.bnymellon.com/newsroom for the latest company news.
CIBC (CM: TSX, NYSE) is a leading North American financial institution with a market capitalization of $48 billion and a Basel III Common Equity Tier 1 (CET1) ratio of 12.3%. Through our four strategic business units – Canadian Personal and Small Business Banking, Canadian Commercial Banking and Wealth Management, US Commercial Banking and Wealth Management, and Capital Markets – CIBC provides a full range of financial products and services to 10 million personal banking, business, public sector and institutional clients in Canada, the US and around the world. We have approximately 45,000 employees dedicated to providing our clients with banking for a modern world, delivering consistent and sustainable earnings growth for our shareholders, and giving back to our communities.
CIBC Mellon is dedicated to helping Canadian institutional investors and international institutional investors into Canada service their financial assets throughout the investment lifecycle. Founded in 1996, CIBC Mellon is 50-50 jointly owned by The Bank of New York Mellon (BNY Mellon) and Canadian Imperial Bank of Commerce (CIBC). CIBC Mellon delivers informed investment services for investment funds, pension plans, insurance companies, banks, foundations, endowments, corporations, and global financial institutions whose clients invest in Canada. As of March 31, 2021, CIBC Mellon had more than C$2.3 trillion in assets under custody and/or administration. CIBC Mellon is part of the BNY Mellon network, which as of March 31, 2021 had US$41.7 trillion in assets under custody and/or administration. CIBC Mellon is a licensed user of the CIBC trademark and certain BNY Mellon trademarks, is the corporate brand of CIBC Mellon Global Securities Services Company and CIBC Mellon Trust Company and may be used as a generic term to refer to either or both companies. www.cibcmellon.com

EquiLend is a global financial technology firm offering trading, post-trade, market data, regulatory and clearing services for the securities lending, collateral, and swaps industries. EquiLend's services include:
• NGT, the securities finance industry's most active trading platform
• Collateral Trading, enabling funding and financing desks a centralized way to execute and manage trade structures with their counterparties
• Swaptimization, automating global equity total return swaps trading workflow
• EquiLend Post-Trade Suite for securities finance operations
• DataLend, providing performance reporting and global securities finance data to agent lenders, broker-dealers, beneficial owners and other market participants
• EquiLend Clearing Services, offering trading services and CCP connectivity
• EquiLend SFTR, a no-touch, straight-through solution for the Securities Financing Transactions Regulation
• EquiLend Spire, a front-, middle- and back-office platform for securities finance businesses
J.P. Morgan Securities Services provides custody, accounting, administration, middle office, collateral and performance management services to institutional investment managers, pension funds and governments. For over four decades, we have helped clients enhance portfolio returns and meet their evolving needs with customized agency lending solutions linked to our global markets and trading capabilities. As an industry leader helping to safeguard over $31 trillion in client assets under custody, we have a strong focus on risk management, innovation, operational excellence, global processing and superior client service.

J.P. Morgan is a global leader in banking, markets and investor services. We provide strategic advice, raise capital, manage risk and extend liquidity to the world's most prominent corporations, governments and institutions across 100+ countries. www.jpmorgan.com/securities-services

National Bank Financial Markets is the trade name of the Financial Markets division of National Bank of Canada. National Bank Financial is a fully-integrated investment dealer combining retail advisory and brokerage services with institutional brokerage, investment banking, corporate finance, and securities clearing for third parties. National Bank Financial Markets has a major presence in Toronto, Montreal, Calgary, and Vancouver, as well as operations in the United States, Europe and Asia. Our professionals are passionate, entrepreneurial and client-focused team. Our "One Client, One Bank with One Mission – Putting People First" culture creates an environment of collaboration and accountability. We work together to deliver solutions that help our clients achieve long-term success.
Coffee Break Sponsor
At Northern Trust, we strive to improve performance and drive operational efficiency with our innovative solutions across securities lending, foreign exchange, institutional brokerage and transition management. Securities lending can play a significant role in your investment portfolio and risk management strategy and we are committed to providing you a flexible, customizable and transparent program to bring enhanced returns to investors who lend.
Royal Bank of Canada is a global financial institution with a purpose-driven, principles-led approach to delivering leading performance. Our success comes from the 86,000+ employees who leverage their imaginations and insights to bring our vision, values and strategy to life so we can help our clients thrive and communities prosper. As Canada's biggest bank, and one of the largest in the world based on market capitalization, we have a diversified business model, including capital markets, investor and treasury services, wealth management, personal and commercial banking, and insurance, with a focus on innovation and providing exceptional experiences to our 17 million clients in Canada, the U.S. and 34 other countries. Learn more at rbc.com.
RF Capital Group is a leading, Canadian independent financial services firm that currently operates through two business segments; Operations Clearing and Wealth Management; and a Corporate segment.
Scotiabank is a leading bank in Canada and a leading financial services provider in the Americas. We are here for every future. We help our customers, their families and their communities achieve success through a broad range of advice, products and services, including personal and commercial banking, wealth management and private banking, corporate and investment banking, and capital markets.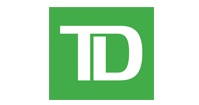 As a leading corporate and investment bank, TD Securities offers a wide range of integrated capital markets products and services. Our corporate, government, and institutional clients choose us for our innovation, execution, and experience.

With more than 4,600 professionals operating out of 15 offices around the world, we help our clients meet their needs today and prepare for tomorrow. Our services include underwriting and distributing new issues, providing trusted advice and industry-leading insight, extending access to global markets, and delivering integrated transaction banking solutions.

We are growth-oriented, people-focused, and community-minded. As an integrated team, we work to deliver value for our clients every day.
Do you want to see your Securities Finance team outperform their peers?

Trading Apps is an independent tech team that builds software products for Securities Finance businesses. We're here to understand what you need and put you one step ahead.

By pulling together all the functionality your team needs into one system we provide a platform that supports increasingly complex trading strategies. It can be configured to suit your precise needs, this means a better experience for traders and support staff. And we never stop revitalizing our solutions to keep pace with an evolving marketplace.

Why us? We've been traders. We've been support staff. And we have great technologists. We know the pressures you face, and we're here to give you the edge. Our team has 32 years of trading experience and 30 years of development experience. By knowing your business, we can adapt our software and services to match your needs. Trading Apps isn't just providing a service, we act as partners who are obsessed with constant improvement. If something keeps you awake, it's keeping us awake too.

Interested? Let's set up a 30-minute video call with our MD Laura to discuss your requirements. Following the call, we'll bring you a bespoke product demo, designed to show you what's really possible.